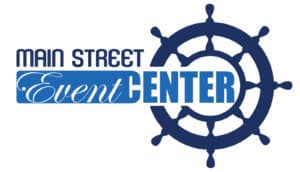 There is no better venue for the perfect event in Branson, Missouri than at Main Street Event Center. Business meetings, weddings, reunions,  and parties become something everyone will remember fondly for years to come when you have that perfect venue. We have many different options, all in one place, to make that happen so you don't have to string your experience out over several locations. In this post we give you some ideas to plan the perfect event on Main Street Marina on Lake Taneycomo.
Big or Small Events – We Do it All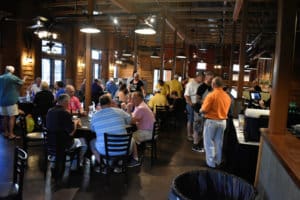 Whether your event is smaller and intimate or larger, we have the perfect location for you. If you need to host up to 200 or so, we can easily accomodate you inside or outside. We even have options through Main Street Lake Cruises to put your special occasion on the water with our private charters. We also have event space above The Paddlewheel to host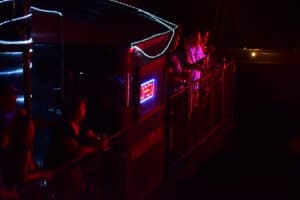 the perfect party during one of our amazing Rock The Dock events. Your own personal spot allowing you to be a part of the action!
Anything as small as a bachelor or bachelorette party to something as large as an MMA Event is within your grasp at Main Street Event Center. We have the ability to get as creative as your imagination takes you to help you host that perfect event with our friendly and professional staff.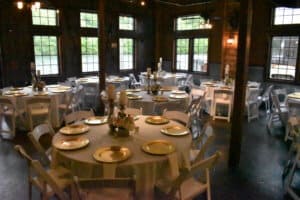 We also provide culinary options as well including buffet or special plated meals put together in our professional scratch kitchen. We can put the perfect banquet together for you.
We also have great options for cocktails made from scratch with our amazing mixologists. Beer and Wine service is also available.  There are many opportunities to customize this for your event.
Contact us today, and find out more!
Host Your Events with Access to Everything Close By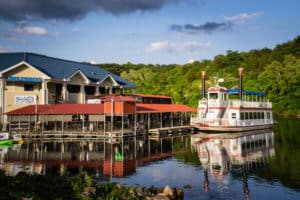 Main Street Event Center is located on Main Street Marina. Main Street Marina is host to Main Street Lake Cruises, The Paddlewheel, Landing Axes, and Main Street Marina Water Sports Rentals. There is always something to do on the Marina.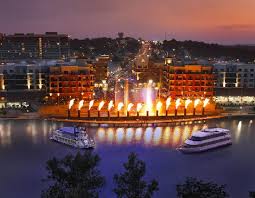 In addition, Main Street Event Center is also located within walking distance to The Branson Landing and their gigantic shopping complex on Lake Taneycomo. So, it's easy to take a break and squeeze in some much needed shopping therapy.
We are also in close proximity to the Hilton and Downtown Branson. More shopping and dining options are available there. We have it all right there for you.
Find out more by Contacting Us.
We Have Variety to Spice Up Your Event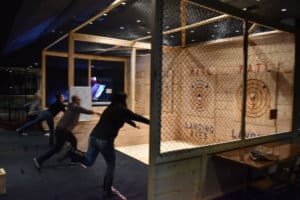 We have many options for you to choose from when planning your event. Team building activites have become an essential part of any cohesive staff. Throwing axes has become more popular in the last year and we can get you plugged into that action with Landing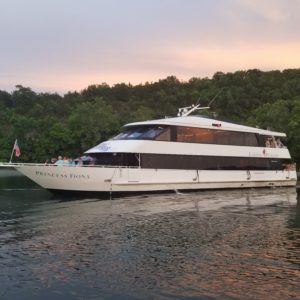 Axes, right here on Main Street Marina. There are also steel tipped darts as well in out group friendly World Axe Throwing League venue. Nothing wrong with a little fun competition.
We can also get you out on the water with one of our Sightseeing or Dinner Charters with Main Street Lake Cruises. If you would rather get out on Lake Taneycomo by yourselves, ask our staff about our water sport rentals. There is no better way to create a cohesive team, or group of friends, than with something a little different to get people doing something fun together.
Get in touch with our event Center Staff to learn more.
---
Get started planning the perfect event by contacting us online, or call 417-239-3980 and ask for the Event Center Staff. We want to help you host that perfect event.