Rock the Dock with DJ Valence and Heavy Heads
November 2, 2019 @ 8:00 pm
CDT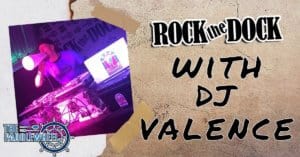 Come on out & be ready to dance, because DJ Valence is going to ROCK THE DOCK. You'll have to hit the dance floor while he plays a unique mix of Rock, Hip-Hop, and several other varieties of high energy dance music!
Heavy Heads is at it again at The Paddlewheel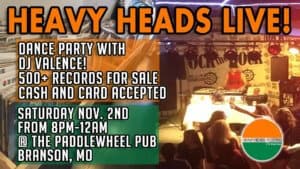 Heavy Heads Records is at it again, and this time we're coming to the Paddlewheel in Branson, MO!! DJ Valence will be spinning the dance party, and Travis will have a table of 500+ records for you to purchase while you're there! We'll be bringing some classic rock, 80's hairband, 80's pop, hip-hop, and even some newer titles like Billy Eilish, Lizzo, Weezer's Teal album, and MORE!! We will have something for everyone! For your convenience, we'll also be accepting both cash and credit/debit cards!! Come join us for an awesome night at Branson's #1 party spot!!