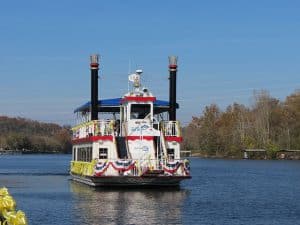 There is no better way to see the beauty of the Ozarks than aboard the Lake Queen on Lake Taneycomo. Experience first hand what it felt like to travel the White River Basin on a vintage paddleboat recreated by Main Street Lake Cruises on Main Street Marina! This 100-foot paddle boat is a replica of tho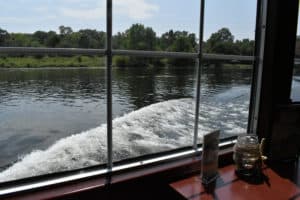 se boats that traveled up and down the banks before the dam systems were created to establish the existing lakes in the region. Right now the leaves are beginning to change and the colors come alive before your eyes on this fabulous sightseeing cruise.
A Day On the Queen
From the moment you walk onto the deck of the Queen, you will realize you are in for something special as you see the attention to detail you will find on this boat. The courteous and professional staff are ready to make sure you have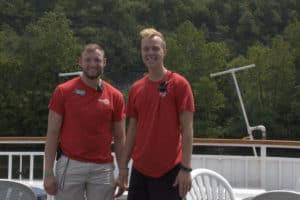 everything you need for the cruise. There is always a delicious meal available for purchase as well as a full bar to make sure you have just the right cocktail in your hand for the trip along the water. Check out our seasonal drink menu! For the next couple of hours prepare to take in the amazing scenery while one of our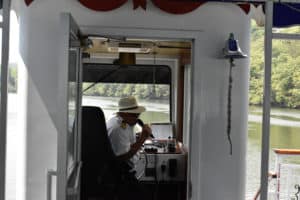 Captains lets you in on all the stories and secrets that the area holds regarding Lake Taneycomo and the Ozarks area.
There is fun to be had for the whole family on one of our Lake Queen cruises. In addition to the breathtaking scenery, there is so much to learn about the area. The crew of the Lake Queen will make sure all of the kids have an amazing time as well. There is a rumor that pirates and other scallywags lurk along the waters and every kid will become responsible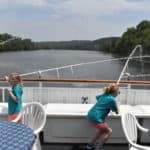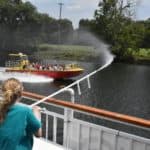 for making sure the boat stays safe by learning to activate and fire the powerful water cannons equipped aboard the Queen's stern. Your kids will feel like celebrities on the Lake Queen; we are so happy to have them on board!.
There is a climate controlled cabin below and a beautiful sun deck above. There is always plenty of shade on those warm and sunny days! We want you to be comfortable aboard our cruises.

Reserve Your Lake Queen Spot Today
We have a great time on our cruises, but it's always better with you there! Charters are also available for reunions and business meetings. Main Street Lake Cruises pulls out all the stops for their guests. If you have a special request, speak to your representative about them and they will make sure your package is designed with you in mind.
We look forward to meeting you! Welcome aboard!