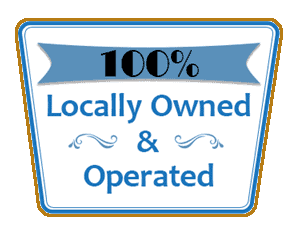 Have some questions that you can't find the answers to on our website? Contact the team at Main Street Marina today. We can help you find out which of our venues or services are best suited to what you're looking for. Whether it's enjoying a beautiful, relaxing cruise with Main Street Lake Cruises, or a fun-filled and memorable night out at Branson's premier floating restaurant, and Branson's Largest Night Club The Paddlewheel, we can help. We are Locally Owned and Operated and proud to be a part of the Branson Tri-Lakes Community.
What Are You Planning?
Do you need somewhere to hold your high school reunion? Maybe you're looking for a spectacular venue for a workplace award ceremony? Perhaps you're looking for something unique and unforgettable for a bachelor or bachelorette party? These are just a few of the many events we can cater to at Main Street Marina.
Main Street Lake Cruises offers relaxing cruises on Lake Taneycomo on the Landing Princess as well as the Lake Queen. Want a luxury experience on a sleek, gorgeous modern yacht? Then the Landing Princess is what you're looking for! Or are you more into vintage style and authenticity? In that case, the Lake Queen has everything you need — plus all the modern comforts and amenities too!
If you're looking for a unique and memorable dining experience, then The Paddlewheel can serve all that and more. The Paddlewheel is a one-of-a-kind floating restaurant that doesn't just offer great food and freshly made drinks, but live music and open mic nights too! Make sure you get here early as we often fill up fast. Talk to the crew at Main Street Marina to find out more.
Fill Out the Form Below to Contact Main Street Marina
Use the contact form below to get in touch with the Main Street Marina team today. Send us your questions or comments and we'll get back to you as soon as possible. You can also give us a call at (417) 239-1324 or (417) 239-3980. If you would like to get in touch through direct email contact [email protected].