Who We Are at Main Street Marina
If you live in Southwest Missouri and love the outdoors, there are few places better than Branson, Missouri. Whether you are visiting Taneycomo Lake, the Ozark Mountains, or Table Rock Lake, there is no shortage of great locations for nature lovers. At Main Street Marina, we want to help our visitors and passengers to enjoy all that the Branson area has to offer, through rentals and cruises.
We want all our visitors to love our marina, so we want to let you know what we're all about. Read on to learn what goes on behind the scenes to make Main Street Marina the best destination for you.
What Do We Do?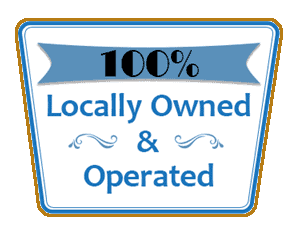 We may be called Main Street Marina, but we are much more than a simple marina. Through Main Street Lake Cruises, we offer cruises of all kinds, including sightseeing cruises, dinner cruises, and even charters. Our two ships, Lake Queen and Landing Princess, are the best in the Branson area. Join us for a ride and make memories you can't replace.
We also run The Paddlewheel restaurant, offering our visitors some of the best food in the area. We offer one of the best menus in Branson, and we also host live music on a weekly basis. Finally, Main Street Marina also offers a variety of rentals for our visitors, including hydro bikes and kayak rentals.
Why Do We Do It?
We love Branson and we love our community. At Main Street Marina, we want all of the people in our community to experience Lake Taneycomo and the Ozarks Mountains to the fullest through activities, relaxation, and food. There isn't a place in Missouri like Lake Taneycomo and the Ozark Mountains. It is our mission to help you experience the joys of our part of the US.
We Want You To Join Us
If you live in Branson or in the Southwest Missouri area, we would love to see you. While there are plenty of lake attractions in marinas in the Branson area, you won't experience one quite like Main Street Marina. Come by and jump on the Lake Queen or Landing Princess for a quick lake cruise, or stop by The Paddlewheel for our signature baked mac and cheese or chicken and waffles. We are excited to see you at the marina.
Contact Main Street Marina For More Information
There isn't anything quite like the Ozark Mountains. Come experience the sights for yourself from the gorgeous Lake Taneycomo. For more information and tips on the Main Street Marina or the area, give us a call at (417) 239-3980 or contact us online today.