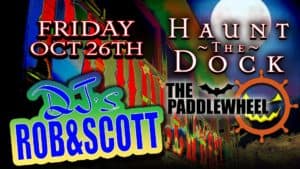 We planned so much fun for Halloween weekend at The Paddlewheel, it's going to take two days to make it all happen. There is no better place to be in Branson on the 26th and 27th of October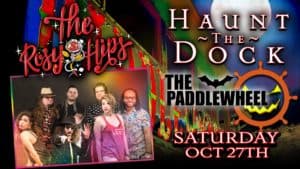 than at Haunt The Dock at Main Street Marina! Friday night we will kick things off with DJ's Rob and Scott, and Saturday will feature The Rosy Hips!
October Has Been Awesome!
This has been a very exciting October! In fact, we just finished up our 80's Night featuring The Banned out of Witchita. We had a great time dressing up in our totally awesome 80's gear, and Rockin' The Dock like it was 1984. It was amazing! This weekend is going to be even better!
Haunt The Dock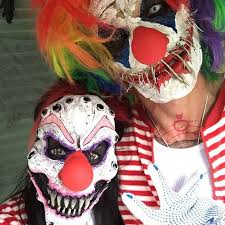 We can't wait to see you this weekend! You are going to have so much fun it will be scary! There will be a great menu and drink specials planned for both nights. In addition, there will be costume contests and prizes that will be given out. There are always party favors floating around as well to add to the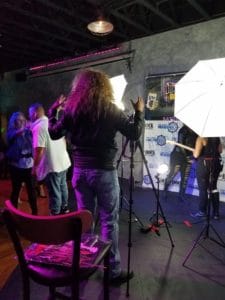 atmosphere. There will also be a photo booth to catch all of your memories. All of the pictures will then be available free from the Paddlewheel Facebook Page.
As mentioned before we will have amazing entertainment both nights for Haunt The Dock! If you want to dance, there won't be a night that will disappoint you because the dance floor will be lit both Friday and Saturday.
Starting Friday night at 7:30 DJ's Rob and Scott will bring great music your way. If you have specific requests they can often "scare something up" for you. If it's Rock, R&B, Hip-Hop, or most anything else, they will have it playing for you all night!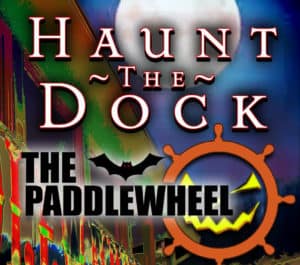 Saturday, we have The Rosy Hips at 8P, and you're gonna love that spell they put on you. It's is guaranteed to make you want to get up and dance! Their modern high energy sound is gonna get you up on your feet and outta your mind. We plan to move you this weekend!
Get Down to The Dock This Weekend!
We are looking forward to having you down this weekend to get your spook on at The Paddlewheel. If you have any questions or comments please drop us a line, or call us at 417-239-1324 and let our fabulous folks take care of you. This weekend will Rock The Dock!