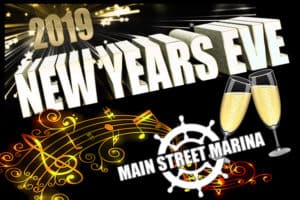 When it comes to throwing a party there is no better place in Branson, Missouri to be than at Main Street Marina. New Year's Eve will be no exception. As a matter of fact, there will be multiple parties going on that night. You simply have to decide if you want to party on the dock or out on the water. We want to take a couple of minutes here and tell you about the amazing night we are going to have, and we want you to be there.
The New Years Eve Cruise
Come out to Main Street Marina and get onboard our 100-foot luxury yacht for an amazing night of decadence and dancing with Main Street Lake Cruises. There will be a fabulous list of Hors d'oeuvres and desserts prepared and DJ Valence is going to be there to spin the tunes as you Rock the Yacht! DJ Valence has become a favorite on the dock and so we asked him to bring his show out on Lake Taneycomo for this special event!
You will be able to enjoy several amazing snacks created by our chef but save room for sweet treats as well. Each level on the princess has a fully stocked cash bar to make sure you have just the right drink for your memorable evening.
As the New Year rings in there will be a complimentary Champagne toast to bring in the year just right! It's going to be a fun-filled night for folks 21 and over. At only $99 per ticket, this is going to be an amazing gift idea for friends you want to bring with you. Make sure you make your reservations today! Space is limited.
The Paddlewheel New Year's Party
There is no better way to bring in the New Year than to Rock the Dock at The Paddlewheel! This year, we have DJ's Rob and Scott bringing in your New Year just right with the music you love! In addition, we will all watch the BIG BALL drop together on our gigantic screen! Come in and make some noise with the fun party favors that will be provided.
There is going to be an exquisite themed menu prepared for New Year's Eve as well as great drink specials. As the ball drops, we will have a complimentary champagne toast to bring in the New Year with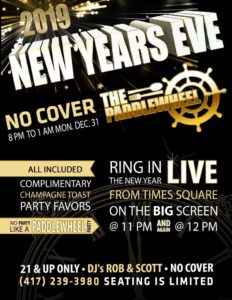 those you bring with you and those new friends you will make throughout the night!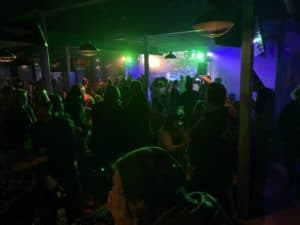 There may be a chill in the air but it's never cold on the dock. Fire pits are lit and there is a ton of space indoors for you to gather. Not to mention the fact that it's always hot on the dance floor. It's going to be an amazing night!
Reservations and Questions
If you have any questions please contact us at 417-239-3980 and we will be happy to make sure you have what you need to make choices for what looks to be an incredible evening on and off the dock!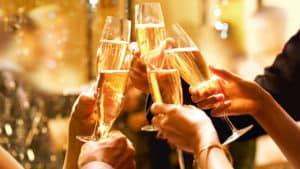 If you haven't been here at Main Street Marina, this is a great time to start. Branson's best talent gathers here and we want to get to know you. Come out and spend time with friends on the dock!