Haunt the Dock is Back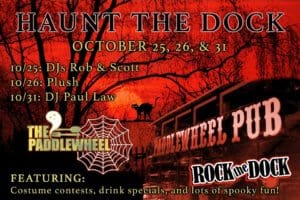 The Paddlewheel on Main Street Marina will host its Haunt the Dock event over three amazing evenings!  Each evening has a different theme, but all will be amazing fun.
Count on costume contests, great entertainment, a photo booth, food and drink specials, and a really good time, to be had each of these nights.
Over $500 in prizes will be given away in multiple categories. Whether you can come all three nights or just one, you are guaranteed to have a hauntingly great time!
Each night will have different themes and artists. As always, there will always be room on the dance floor for you and your friends at Branson's LARGEST Nightclub!
Haunt The Dock – Three Differnt Spooktacular Nights!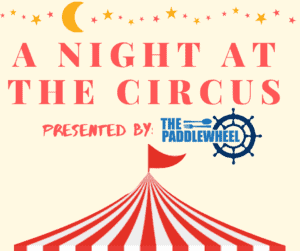 You're gonna love what we have in store for you! We have three separate amazing nights of entertainment.
On Friday the 25th, DJ's Rob and Scott bring the Circus to town. Wear your favorite Circus or Carnival costume. Every circus needs an audience; so, if you don't have that costume wear what you want.  The guys will bring all of your favorite tunes that will make you want to jump into one of the three rings and do that series of moves you have been working on for just the right occasion. It will be a good night! The music will start at 8! You are gonna want to be there.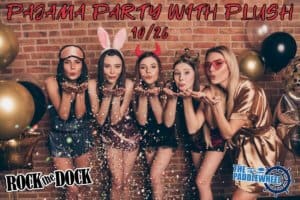 Plush will bring that driving 90's rock music you love to listen to on Saturday, October 26th at 8. With a name like that we want you to be comfortable. It's Pajama Night on the dock! Wear those comfy Pj's out and enjoy all of the festivities curled up in your warmest comfy blanket. Don't leave the stuffed animals at home; get them outta bed and bring them along. Remember though, if you sleep in the raw you're going to need to come to The Paddlewheel in a costume. Just puttin' that out there.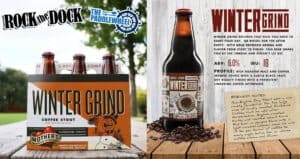 Thursday, October 31st we get our Halloween on with DJ Paul Law. Since he plays the best music that everyone likes to hear, we want you to wear your favorite costume on this Whatever Haunt the Dock Night! Break out your favorite costume and come out and party with us! If you can't decide if you want coffee or beer tonight – you're in luck. The Paddlewheel brings Mother's Winter Grind beer back to the dock on this haunted Halloween evening.
Don't forget, we will have costume contests, a photobooth, and a lot of other great things happening on the dock throughout these three great nights! You aren't going to want to miss it because over $500 in prizes will be given out in multiple categories.
Get in on the Fun
We are excited to have you with us at The Paddlewheel for Haunt the Dock! if you have any questions please contact us online or call  417-239-1324! It's going to be a really good time!