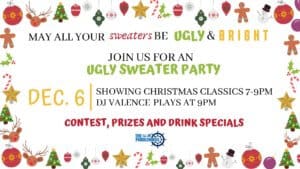 It's Beginning to Look A Lot Like Christmas, and just because you aren't in the Little Town of Bethlehem doesn't mean you can't do The Jingle Bell Rock right here in Branson, Missouri. The Paddlewheel wants to invite you to grab your Silver Bells and get down to Main Street Marina and Jingle The Dock with us! We'll be Rockin' Around The Christmas Tree and having so much fun at The Paddlewheel, you won't even think about Last Christmas. You won't have a Blue Christmas. On the contrary, you're going to have so much fun you aren't going to realize It Came Upon a Midnight Clear and that its almost time to go home and here you are, having almost danced right out of your Christmas Shoes! So, if you really want to have a Merry Christmas, Darling; you'll want to be right here because Christmas Time is Here!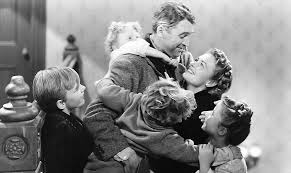 Could we do that all night? Probably, but what is most important is that you are down at The Paddlewheel for Jingle the Dock December 6th. From 7-9, we will be showing Christmas Classics in the TV room with the 200-inch ENORMOUS Television Screen! At 9, DJ Valence hits the scene and things heat up with an awesome high-energy Holiday Dance Mix.
The Ugly Christmas Sweater Extravaganza
It's also the annual Ugly Christmas Sweater contest so plan on wearing that ugly sweater you love, or hate, so much. We will have a contest with prizes in a few categories. There will be a photo booth where you can get great shots with your friends.  Our Mixologists will be putting together some special drinks for this awesome evening. It's gonna be a great night!
The fire pits will be lit and so will the party! We are looking forward to seeing you! If you have any questions please contact us online, or call us at 417-239-1324. 
Do You Hear What I Hear? Hark the Herald Angels Sing? Nope, That's just the party at The Paddlewheel. Everyone will be there; maybe even Santa Baby himself. We're gonna Deck the Halls, and hang The Holly and The Ivy to get ready for an amazing Christmas party. So, God Rest Ye Merry Gentlemen, you're gonna want to be ready for this Holly Jolly Christmas party. I'll Be Home For Christmas, but until then I'll be living it up at The Paddlewheel.
Well… there were so many songs left. See you soon!