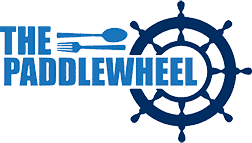 July 29, 2020
Update from Larry & Lianne from The Paddlewheel
As we continue to navigate these unfamiliar waters, we wanted to give you (another) update from your friends at The Paddlewheel.
On July 28, 2020, The City of Branson passed a new ordinance, effective 07/31/2020.
To Keep it simple…….
You wear a mask in, while walking to a seat, when you get up (for example to use the restroom), and when you leave.
As we have said, since the beginning of "all of this", we continue to practice the highest safety & cleaning procedures recommended.
As we eased our way "back in" we have maintained and will continue socially distancing,
Do we believe in choice? Yes
Will The Paddlewheel still be the place you know & love? Yes
Will we follow the rules? Yes
Do we still have the same fantastic staff? Yes
Will we still have amazing music? Yes
We are still fortunate that even at reduced capacity, we have over 150 seats OUTSIDE. We are open air and ON the water.
We appreciate your support and patience, especially with our staff, as we go through these next few weeks.
We are all in this together. ????
Larry & Lianne
#BeKind
#YouShouldbeHere
#WhenYoureComfortable
#RocktheDock
#LocalBusiness
#LocalBrews
#LakeAttitude