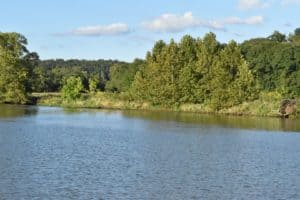 Think back to a time when you got out of your car after a long week and looked out at the waterfront for the first time. The wind blowing softly carrying your cares and agenda out with the breeze. That first refreshing breath of air that you draw as you step onto that beach or walk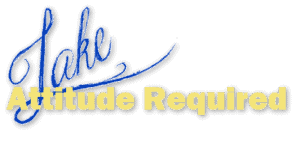 along the dock. We bring that feeling to you every day of the year. You know that feeling. That is your "Lake Attitude" descending upon you. In addition, there are so many ways you can catch that feeling at Main Street Marina. We'd like to take a moment and tell you about them.
On or Off the Dock Fun!
Whether you are on the dock or want to get out on the water, we have your Lake Attitude in mind at Main Street Marina. Do you want to get out on the water? We have every detail covered for you with Main Street Lake Cruises or Main Street Marina Water Sports Rentals. At Main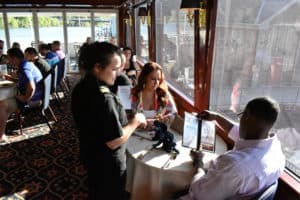 Street Lake Cruises we have several options for you and your group. Take a beautiful luxurious dinner cruise aboard our 100-foot opulent yacht The Landing Princess. Our staff is trained to bring you the most amazing experience as our Chef prepares a delicious meal for you. It's going to be a special experience you, and those close to you, will remember for a lifetime.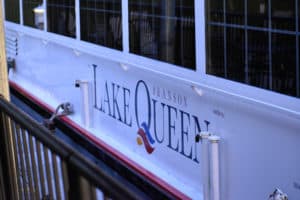 Climb aboard The Lake Queen, and see the scenery the way they did back when paddleboats were rolling along the White River area in days gone by. This two-hour sightseeing cruise gives you the opportunity to take in the beauty of the Ozarks while our Captain shares with you all the history of the Lake Taneycomo region. You will feel as if you stepped into history while our expert staff makes sure you have everything you need.
Both vessels have full-service cash bars that are fully stocked with spirit, wine and beer. Have a specialty handcrafted cocktail made to perfection by our bartenders.
If you want to have an unforgettable business meeting or party we have you covered at Main Street Lake Cruises. Contact us and our professional representatives will help you tailor the perfect occasion for you.

If your idea of relaxation involves getting out on the water by yourself or with those close to you, we have all the gear you might need at Main Street Marina Water Sports Rentals. Kayaks, Stand Up Paddleboards, Hydrobikes, and the Speedy Craigcats motorboats are available to you. We have different packages available. Whether you have a day or just a few hours, our staff can get you set up with something just right for you.
The Paddlewheel – Branson's Beautiful Floating Restaurant

If you plan to stay on the dock you won't be disappointed in the experience, because the Paddlewheel offers the best of everything there is in Branson! By day you can sit dockside and enjoy an amazing view, and by night The Paddlewheel turns into the Largest Floating Nightclub the area has to offer.
Choose from an amazing menu prepared by our Chef, or a delicious cocktail prepared by our Mixologists. Why would you have to choose – Just have both!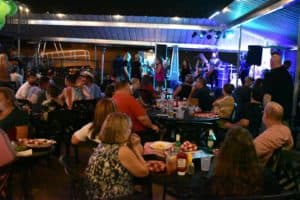 When the sun goes down we know how to Rock The Dock! We bring the best entertainment from the region to you every weekend and most weekdays. You will get the best DJ's and bands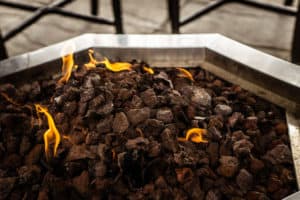 right here at The Paddlewheel. Don't worry if it's cold there are several fire pits in the area, and if it rains we have plenty of room inside.
Regardless of where the party is there is always tons of room on the floor for you to dance the night away. We know how to bring the party to you!
If you have a special event, we take reservations! We want to make sure you have exactly what you want while you are in the area. Just contact us and we will set you up right! Feel free to call us at 417-239-1324 to make those reservations.
Gifts For All Occasions
If you are interested in giving the gift of "Lake Attitude" we can help you with this as well. Regardless of where you are, you can give this gift to anyone that is coming to town or lives here locally. All the locals find their way to Main Street Marina. Contact us or check our gift pages for details.
That Lake Attitude awaits you and we can't wait to see you!