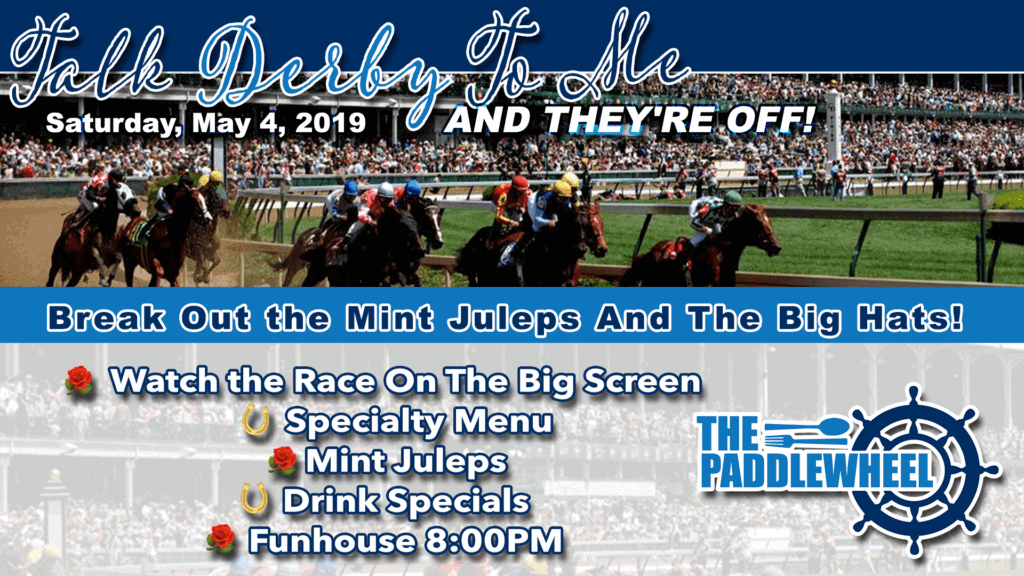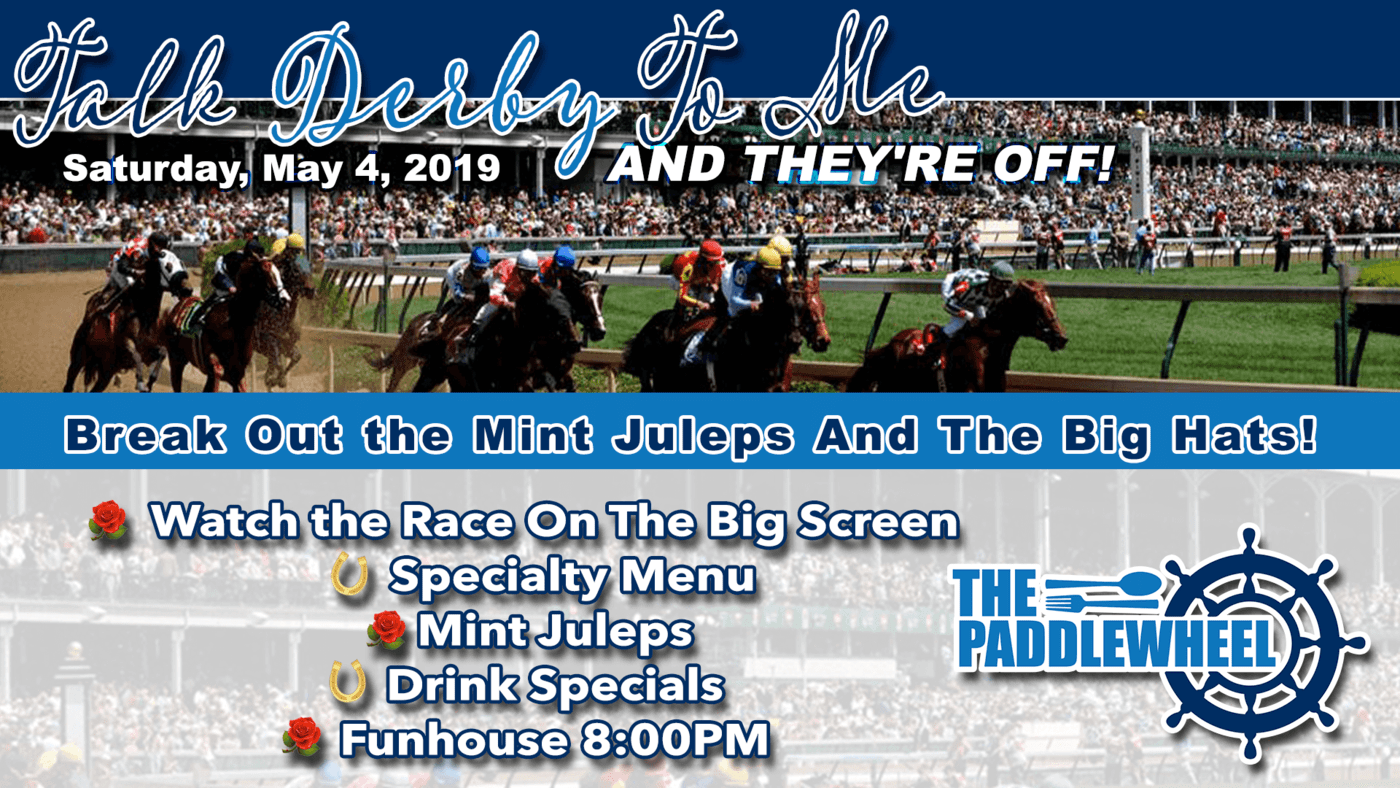 We have the perfect spot for you to take in a little Kentucky Derby Day tradition. The Paddlewheel on Main Street Marina is bringing this very special day to the Ozarks on the banks of Lake Taneycomo. Saturday, May 4th we will be bringing that excitement to you right out here on the dock! You can check out the Kentucky Derby with us right here on the BIG SCREEN The festivities will go on all day, and into the night!
Derby Day Tradition
There are few American sporting events with the history and popularity of the Kentucky Derby. It's rich traditions – sipping a mint julep, donning a beautiful hat, and joining fellow race fans in singing "My Old Kentucky Home" – transcend the Kentucky Derby from just a sporting event, making it a celebration of southern culture and a true icon of Americana. The Kentucky Derby is the longest running sporting event in the United States, dating back to 1875. The race is often referred to as "The Run for the Roses®" and has continuously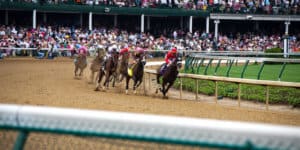 produced "the most exciting two minutes in sports". Uninterrupted, even when coinciding with profound historical events like The Great Depression and World Wars I & II.
Read More about Kentucky Derby tradition
Derby Day Fun at The Paddlewheel
As usual, we will be pulling out the stops for this special day. Enjoy an afternoon by the lake sipping a Mint Julep. We have also put together a special menu for this occasion as well. If for some reason you aren't feeling like a Mint Julep we will be creating other special handcrafted drinks for this day as well.
Check out the menu by clicking on the event page.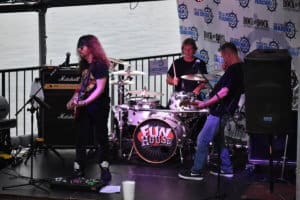 One of the best bands in the area will be at The Paddlewheel to celebrate Derby Day. FunHouse, out of Springfield, will bring the music you like to get out on the dance floor. This isn't your average bar band. FunHouse brings the Rock to this Dock. I can promise you that this will be one of those nights that Rock The Dock will truly live up to its name. They will begin at 8 PM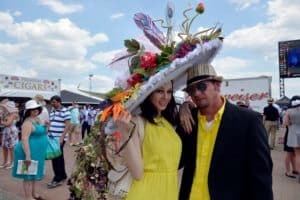 Nothing says Kentucky Derby like a beautiful hat worn to accentuate that special day. That time-honored tradition hasn't been lost with us. As a matter of fact, we want to make a thing of it by offering an opportunity for you to show off those amazing hats. In the evening, we will be having a Derby Day Hat Contest with several prizes being given out in several categories. The stylish and gaudy will both be recognized. So, you can leave your hat on!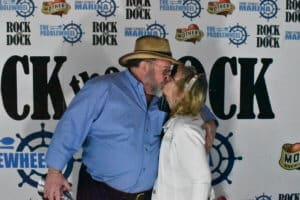 If you're going to all the trouble to get gussied up we will also be setting up a photo booth for you and your friends to get some footage of the day. Then you can pick them up online at either our Facebook page or our web page. Good times bring good memories, and we love for you to make those memories with us!
The Race is On
It's going to be an amazing night at The Paddlewheel and you aren't going to want to miss it! Come out and spend the day with us as we watch those boys "Run for the Roses" and take in those traditions that make the day special.
See you on Saturday! And baby… Talk Derby to Me!