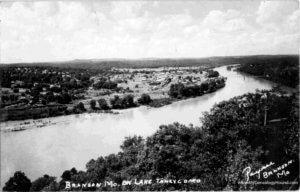 For those who remember the early days of Branson, you might remember the area past Main Street on the banks of Lake Taneycomo looked quite a bit different. Boat docks and camps dotted much of the shoreline of the area; the scenery looked much different then with the shores of what once was a free flowing White River.  As time passes, things wear down and the lakefront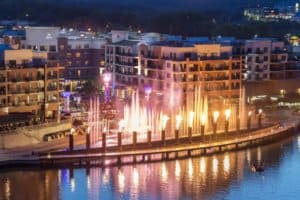 became a bit delapidated. Prior to 2006 some folks would have never envisioned the way it looks today. In 2006, The Branson Landing opened and a new era in Branson began.
About The Branson Landing
Folks come from all over to walk and take in the boardwalk property that shines in the night on the banks of Lake Taneycomo.  Anchored by Bass Pro Shops and Belk on either end, there is about a mile long stretch of shops, restaurants, and attractions. In addition, there are two business/luxury class hotels. Hilton Pramanade, on the Landing, and Hilton Convention Center, right accross the stre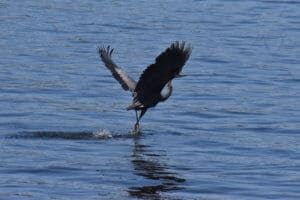 et.  It has become one of the more popular destinations for those local to Branson, as well as those who visit our city. The landscape has changed, but the Landing has become a fixture on the banks of the lake. It's a beautiful walk and a great place to take in the nature that the Ozarks is famous for.
Main Street Marina on The Branson Landing
Something else that has become a fixture on the banks of Lake Taneycomo is Main Street Marina. There is no better place to relax after a long day of shopping. It's a great place to sit on the dock and grab a drink at The Paddlewheel. If you want to let that relaxation time linger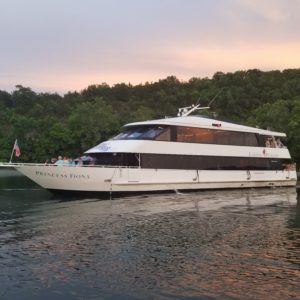 deeper into the evening, check out our full schedule of live events. There is always a spot on the dance floor for you and your friends. We know how to Rock The Dock at Branson's LARGEST Nightclub!
Want to see the other side of the Branson Landing like few others do. Take a cruise with Main Street Lake Cruises. There are sightseeing and dinner cruises along the banks of Lake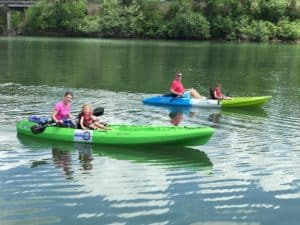 Taneycomo. The beauty of the Ozark Mountains comes to life on our cruises. Sit back and let our Captain tell you all about what happened in the area before The Branson Landing was a thing. There is so much history hidden in these hills, uncovering the nuggets of times past is like finding buried treasure.
Get out on the Lake with your family and friends with one of our water sports rentals. We have Craigcat power boats, Kayaks, Paddleboards, and hydrobikes available by the hour for you to take advantage of. Contact us for details and prices.
---
When you come to Branson, and you are on the Branson Landing, make sure you check us out at Main Street Marina. You are going to want to come back!