The best place to be on any given weekend is The Paddlewheel on Main Street Marina. Why would Valentine's Day weekend be anything but awesome? Yes, that's right, Velentine's Day Weekend means you don't just get one day of love, you get TWO fabulous days to PARTY!
Great Bands Both Nights
We have amazing entertainment set up for the weekend as well. It's so good you are going to want to be here both nights! Coming to you on the 14th will be LOVEBOMB! A killer POWER BAND that brings a great time everywhere they play.
On the 15th, Switch It Up will be live on the dock! They bring an original
sound you just have to get in your ears. We can't promise it won't compel you to get up and get your dance on!
Speaking of dancing, there is always plenty of room on the dance floor for you and  yours, and everyone else for that matter! If you come to party, we have you covered!
Custom Valentine's Weekend Food and Drinks
There will be a special menu prepared for the weekend with delicious items made fresh in our scratch kitchen. There is always something for every palate. Not to be outdone our mixologists will make that perfect drink. There are also great wine and local beer chices to keep the party well lubricated!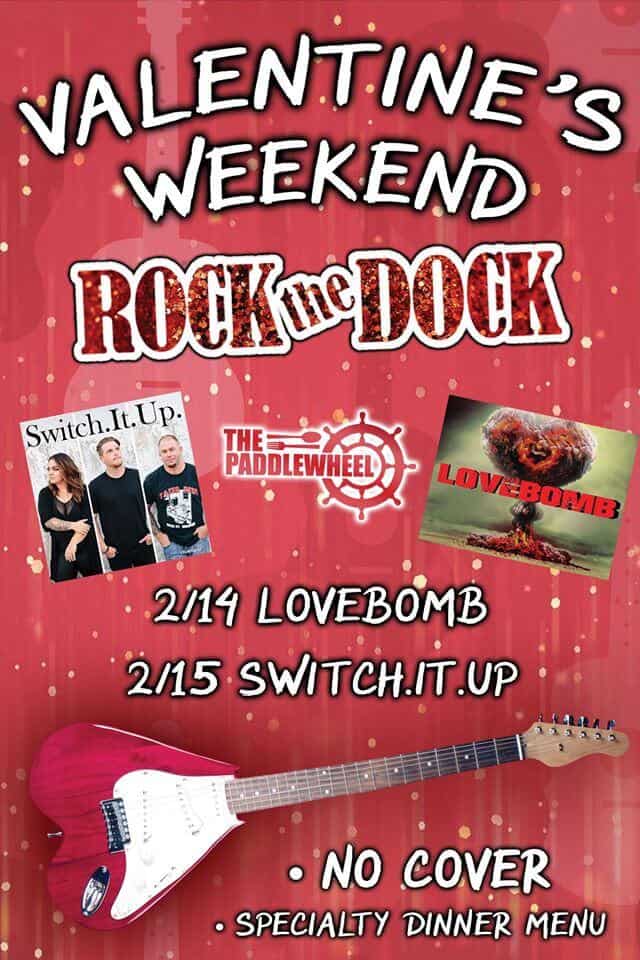 Give a Friend a Valentine's Gift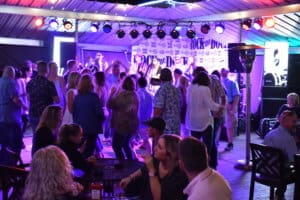 The Paddlewheel is one of the most popular places in Branson, Missouri. There is no better place to take in the beauty of Lake Taneycomo than on the docks of Main Street Marina. It's a perfect place to grab a gift card to give someone a perfect opportunity to enjoy a night out at Branson's LARGEST Nightclub!  Call us at 417-239-1324 or Contact Us to find out how you can get a hold of a gift card for that someone special.
Put Your Hearts in Our Hands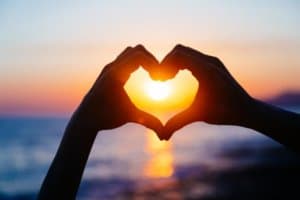 We are looking forward to a great time the weekend of Valentine's Day! It's always a better time when you are here. When the sun goes down, night  time is the right time to come out and play at The Paddlewheel. After you have taken that beautiful walk along the Boardwalk at The Branson Landing you can take in some of the best nightlife that Branson has to offer right here!
Get Ready for an Amazing Valentine's Day Weekend at The Paddlewheel