The sun is about to rise on a new season.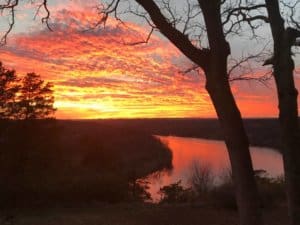 It's still a little chilly outside but things are getting ready to heat up at Main Street Marina! In this post, we are going to talk about a couple of those items so you can get as excited as we are about them.
New Cruise Schedule Released
The 2020 cruise schedule for Main Street Lake Cruises has been released. There is no more amazing way to see the opulent beauty of Lake Taneycomo in the Ozarks than on one of our cruises.
Bring your family and friends aboard The Landing Princess, our 100-foot luxury yacht for an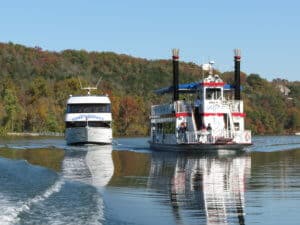 amazing dinner made for you special by our crew. For an hour and a half, you will enjoy the view of your surroundings while you dine and take advantage of the cash bar on each level of our boat. Our professional and friendly staff is there to give you a great experience each time we cast off on this cruise.
Every afternoon we will also have a sightseeing excursion aboard our vintage style paddleboat, The Lake Queen. This cruise is available with or without lunch and features a guided tour of Lake Taneycomo and the stories that are part of its history. For an hour and a half you can take in the secrets of Lake Taneycomo told to you by one of our Captains. The Queen features a cash bar with anything you could probably want right at your fingertips.
This year we also have a special value for those of you that come with your kids. For every adult ticket purchased a child (from ages 4 to 12) in your immediate family will only cost $1. If you buy an adult lunch, a kid's lunch will only be $5. Book your tickets online or call our reservation line at 417-239-3980. We also have gift certificates available as well! This makes the perfect gift.
Local Filmmakers Choose The Paddlewheel and Main Street Lake Cruises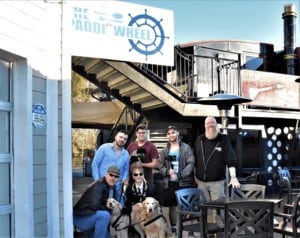 There is a short film called "Pray They Stand Down" being filmed in the Ozarks and they have chosen The Paddlewheel as one of their scene locations. This movie will shine a powerful light on the effects PTSD has on our veterans. Damian Costello, with Costello Films, is teaming up with Tristin Ray and Clayton Cooper, of Stingray films for this all local project.
Carolyn Sires, who represents Educated Canines Assisting with Disabilities (ECAD), was on hand with her service dogs Tuna and Chloe. These puppies will be involved with this movie as well. She chose to work with "Pray They Stand Down" because of the way the script portrays the effects of PTSD and gives a glimpse of the toll Post-Traumatic Stree Disorder plays on our American veterans. Ms. Sires was most recently involved in promoting the movie "To Be of Service" airing on Netflix, and is an important advocate for the PAWS act (Puppies Assisting Wounded Soldiers). Several ECAD puppies are a part of the movie.
The movie will be entirely filmed in the Ozarks and feature local actors. This film will be something that the area can certainly be proud of. We are excited to be involved with them. You can find out more about the film at R33LFILM.COM.
---
These are just a couple of great things happening at Main Street Marina! We look forward to seeing you on the dock!