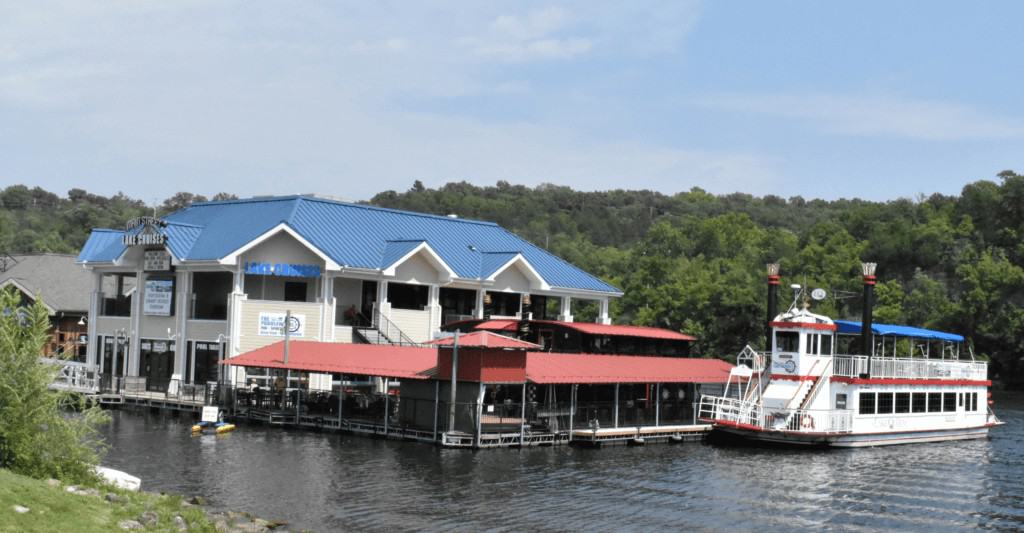 As temperatures start to warm in Branson, Missouri one of the best places to be is on Lake Taneycomo!  The beauty of The Ozarks becomes more evident with each new sign of Spring. No place shows off that spectacle like Main Street Marina!
There is so much to do on and off the dock with  Main Street Lake Cruises, and The Paddlewheel, you may not want to go anywhere else while you are on vacation!
We would like to take an opportunity to tell you what is coming up on Main Street Marina this Spring!
Main Street Lake Cruises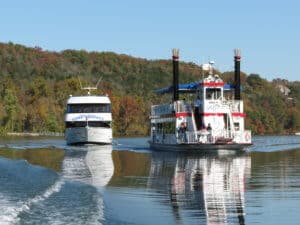 The beauty of the Spring will never be more evident than on a cruise with Main Street Lake Cruises! Step aboard one of our amazing vessels and receive top-notch treatment while you take in the awesome scenery around you. The Lake Queen is a replica of those paddleboats that made its way up the banks of the White River in days gone by. You will take a step back in time on your tour as our Captain gives you a detailed history of life in the Ozarks. This one and a half hour tour is available with lunch options if you desire and has a fully stocked cash bar.
If you're looking for a little pampering a fabulous dinner cruise aboard the Landing Princess would be right up your alley! Our 100-foot luxury yacht is designed with your pleasure in mind.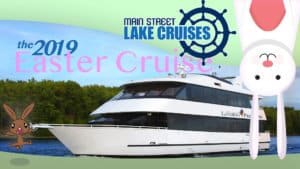 Enjoy a fabulous dinner from our scratch kitchen with a full-service cash bar to make sure you have just the right cocktail for the occasion.
Spring's first specialty cruise is coming up! Celebrate Easter Sunday on the Landing Princess. We will prepare a special dinner for you and make sure that you and those close to you will have memories to last a lifetime. Enjoy this special day in the most special way. Click here for details! Seats will go fast so make your reservations today!
The Paddlewheel
If you are looking for a good time The Paddlewheel is where you wanna be! As Spring approaches, the nights for live events increases. Bring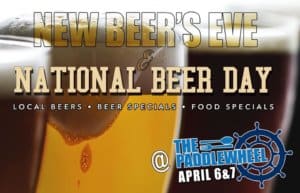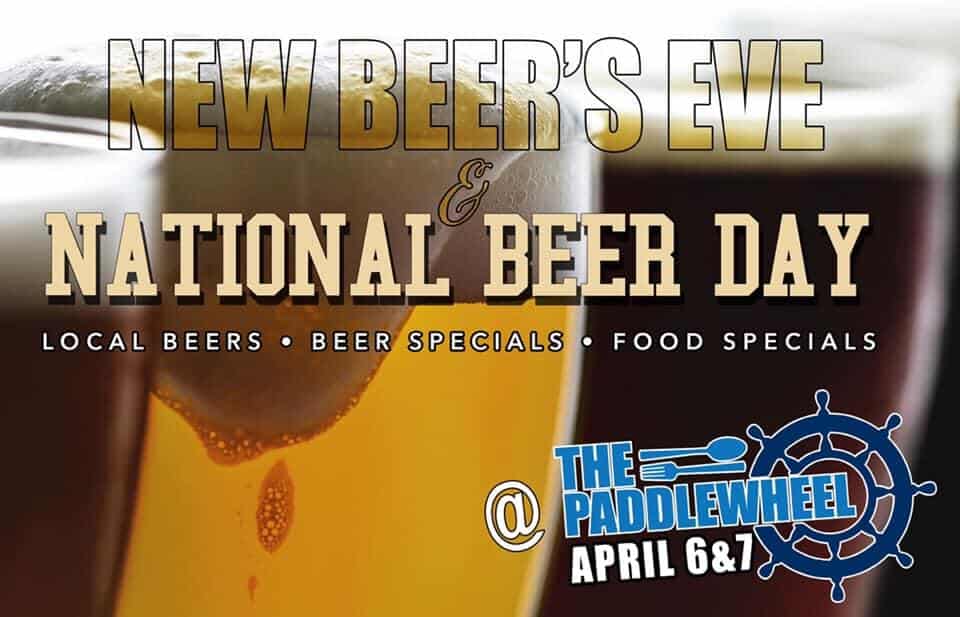 your friends and hang out at Branson's LARGEST Nightclub! You will have an opportunity to Rock The Dock most every night!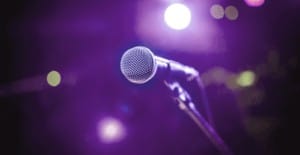 National Beer Days are April 6th and 7th! Mother's Brewing Company will be releasing a special draft that will be offered only at The Paddlewheel this Spring! There will be great beer specials in addition to Rock The Dock the night of the 6th! It's gonna be AMAZING!
Starting April 9th Kavebear Karaoke comes to the Paddlewheel! Now, you become the star every Tuesday night; come grab the mic and let it all hang out. There are always great drink features available to loosen up your vocal cords. Come out and check it out! It will always be a good time.
Do you know everything? We have just the night for you and your knowledgable friends. Each month Trivia night will take place. A great night with drink specials, prizes, and fun starting on April 15th!  Come out and test your trivia skills at Let's Get Trivial, against the best this area has to offer. Myers and Mooney will be your Quiz Czars, and trust me – They know things.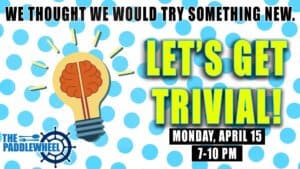 Internacional Night will be back at The Paddlewheel starting in May. Stay tuned for details.
The release of the Spring menu is just around the corner. That will be available soon. Read The Anchor and get that information soon!
So Much To Do!
There is so much to do at Main Street Marina! We are so excited for Spring and all of the different things we will have to offer. We look forward to seeing you on The Dock!