With Summe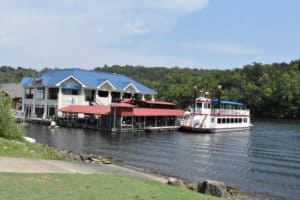 r here, there are many more things to do at Main Street Marina in Branson, Missouri. There is no better way to spend your days with your family than on the dock. With so many opportunities you will likely have to come back again and again to do everything. In this post, we are going to talk about what summertime looks like at Main Street Marina on Lake Taneycomo. Your summer vacation becomes a SENSATIONAL SUMMER when you visit Main Street Marina.
Cruise Lake Taneycomo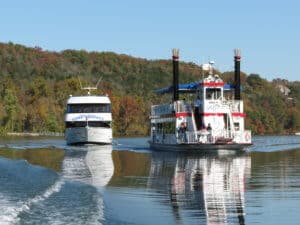 Climb aboard one of our beautiful vessels from Main Street Lake Cruises on georgous Lake Taneycomo and see the beauty of the Ozarks like few ever will. From our vintage style paddleboat, the Lake Queen, you'll sit back and take in the sights as our Captain tells you about the rich history surrounding the area. You'll feel as if you have taken a step back into the past when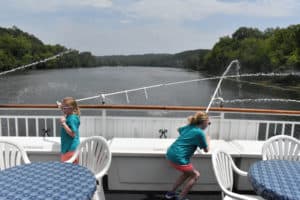 Branson was just a budding settlement.  Bring the kids along, because you are going to need protection from those scallywags that plundered the waterways of the White River. Our paddleboat comes equipped with water cannons for everyone to enjoy.  Tons of summer fun and relaxation for everyone.
If you want to make take an amazing cruise and make dinner plans at the same time, you will certainly want to consider The Landing Princess cruise. Our professional staff is ready to make your summer night special with a delicious meal and sightseeing aboard our 100-foot luxury yacht.  Relax and enjoy the beauty of the Ozarks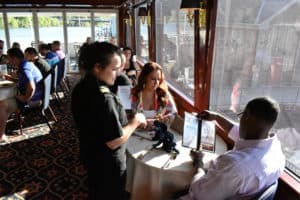 while being pampered as you enjoy the company of those closest to you. This one and a half hour dinner cruise is something that will leave you with lasting memories for years to come.
Enjoy a glass of wine or a spirit on any of our boats. Fully stocked bars are available on all our cruises and our bartenders are always ready to make that perfect summer cocktail for your enjoyment. Check out the Main Street Lake Cruises site for more information!
Get Out on the Water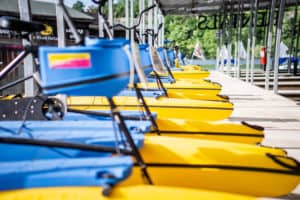 You don't have to bring your gear along when you take a Summer vacation in the Ozarks. Main Street Marina Water Sports Rentals has you covered! Choose from kayaks, paddleboards, and hydro-bikes to get your family out on the water.  If you are looking for something with a bit more zip check out our Craig Cat two person motorboats.
We have options for everyone in your group. Whether you are looking for something for your family or a few hours to kill with friends, we have packages available for you.
What in the AXUAL Fun?
Landing Axes has opened at Main Street Marina and it is an amazing time!  Anyone over the age of thirteen can get involved in this and it's really become something everyone loves. Challenge your friends and family to great competition or just casual fun. League competition is in the works, so check back. We also have Steel-tipped darts for fun or competition as well.
Check out our website and check out the deals for groups and parties! It's a great idea for a first date, and less expensive than bowling.
Axe anyone… you're gonna love it!
Summer Nights on the Dock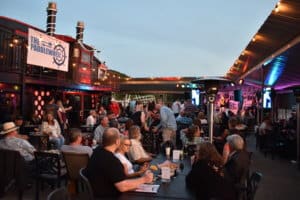 Whether you are by yourself or with a crowd while you are in Branson, you are going to have a blast at The Paddlewheel! They have a great menu with weekly specials and AMAZING hand-crafted cocktails. Sit and relax on the dock and see some of the most beautiful scenery and wildlife the Ozarks has to offer.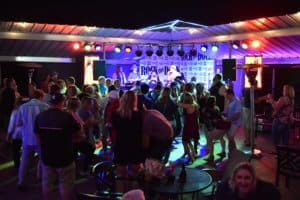 As the night progresses the dock will literally move. Rock The Dock has become a thing in Branson with some of the best entertainment that the region has to offer.  Every night is something AWESOME at Branson's LARGEST Nightclub!
There is tons of room on the dance floor and the bar offers drink specials nightly to lubricate those dance bones! You are going to want to come back, again and again, to get in on the action. Don't take our word for it. See for yourself!
Check out our YouTube page for more great bands and other things featured on Main Street Marina.
Online booking is available for everything on the marina if you have friends traveling to Branson and you want to give them something special. Please feel free to call us at 417-239-3980 if you have any questions or want to make reservations for anything on the marina.
We look forward to seeing you soon!