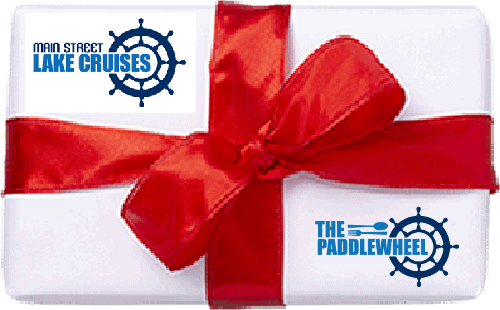 Christmas is coming in a very short time,
To help make gifting easier we created this rhyme.
We Have Amazing Gifts You Can Put In a Card,
See Now, Your Christmas Wasn't That Hard!
Put a Gift Card in a Stocking to Brighten Their Day.
They Will Love to Relax on the Dock Cuz You Paid!
You Will Hear Them Exclaim as They Tip Back a Beer
We Didn't Have To Regift an Ugly Sweater This Year!
So, Merry Christmas and Happy Holidays From the Marina Staff
Main Street Lake Cruises and The Paddlewheel's Got Your Back!
---
While poetry may not be our thing, we are pretty awesome at making people smile. This year we want to fill in all of those gift voids you have still open on your list. Main Street Marina has gift certificates available to pass on to those that matter most to you. Both Main Street Lake Cruises and The Paddlewheel feature opportunities for you to pass on great fun and beautiful memories. Check out these great options and then we will tell you how to take advantage of the amazing deals.
Main Street Lake Cruises Gift Certificates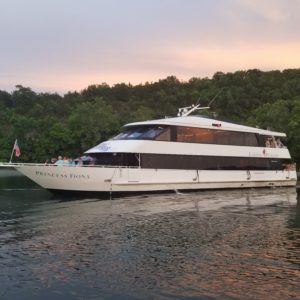 Main Street Lake Cruises now has gift certificates available to purchase for the many different Sightseeing and Dinner  Crusie options we have available on the Lake Queen and The Landing Princess. There is no better way to see the Ozarks in all its beauty than a cruise along the banks of Lake Taneycomo! Now, you can give that gift to someone without even having to be in the area!
Choose from many different options by clicking here and you can purchase cruise tickets online. If you would prefer to order over the phone or email refer to the information below.
Local Phone  (417) 239-3980
Email  [email protected]
Gift Cards for The Paddlewheel
If you have been to The Paddlewheel, you know what an amazing time it is in any season of the year. Now, you can pass this on to those you care about most as a gift for the holidays. Give your friends an opportunity to enjoy delicious food and drinks while they Rock The Dock with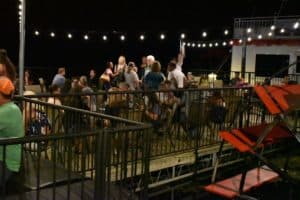 our amazing entertainment. In addition, for taking advantage of this offer we are going to add a special gift for you as well.
For each $25 you spend on gift cards for your friends, colleagues, or family, we will give you a $5 bonus card for you to use however you'd like. That's right, you're getting a gift for giving a gift!
The $25 gift certificate is good from the date of purchase to December 31st, 2020, and the $5 bonus cards are good for 1/01/2020 to 03/15/2020.  We love our locals and we look for all kinds of ways to get you back to the dock!
If you have any questions please give us a call at 417-239-1324 and we will be happy to answer them for you.
---
We are looking forward to seeing you and your friends on the dock really soon! It's time to develop that Lake Attitude!