The first day of Spring for 2018 just appeared a few days ago and what a welcomed site in the Ozarks. As the trees start to bud and flourish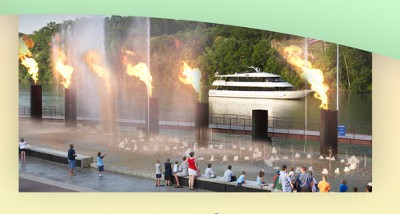 with greenery there are fewer better places to witness that than on Lake Taneycomo.  Main Street Lake Cruises on the Main Street Marina is one of the most popular places to take in the beauty of Spring and all the season offers.
Main Street Lake Cruises offers it's first Spring event to help you celebrate the coming of the season with it's 2018 Easter Dinner Cruise.  The cruises will occur on April 1, 2018, at 12:45 pm and 4:45 pm.Two great opportunities to bring yourself and loved ones aboard our 100-foot luxury yacht for an amazing sightseeing cruise with a delicious three-course meal to enhance the occasion.  As you step aboard the Landing Princess you will be swept up in the experience and for the next two hours be pampered by our professional and caring staff.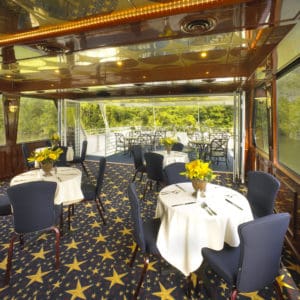 Your menu for this cruise will consist of:
A delicious salad course with spring mix, baby kale, lemon vinaigrette,  fresh berries, sunflower seeds, and sprinkled with feta cheese.
A fabulous dinner course with Fontina and herb stuffed pork loin, apple demi-glace,  pistachio gremolata sauce,  swiss chard, glazed carrot, potato fondant.
A decadent dessert course with lemon custard tart, blueberry coulis, fresh blueberries, and white chocolate curls.
There is a fully stocked cash bar available as well. In addition, you can ask your booking agent if there are specials offered in advance if you'd like a bottle of wine or champagne at your table.  We want to make sure you have exactly what you would like on your special cruise.
Tickets start at $57.00 plus tax, and again, ask if there are any special items or locations on the boat you may desire and our booking agents can assist you with those. The number to call is 417-239-3980 if you live outside of the local area. We will be happy to answer your questions and book the perfect reservation for your Easter Cruise.
We also invite you to check out all of the other amazing offerings that Main Street Lake Cruises has to offer by visiting our events calendar. If for some reason this date doesn't work out for you, there are amazing things going on all year!
We look forward to having you aboard!