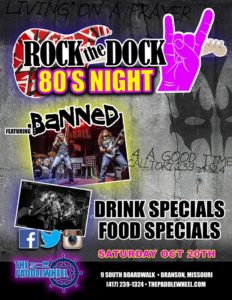 The Paddlewheel at Main Street Marina is always looking for an excuse to party! As always, you are always invited. And now it's time to get those great 80's outfits you have been holding onto and dust them off because, on October 20th, we will be bringing the 80's back and we will Rock the Dock with The Banned!
About The Banned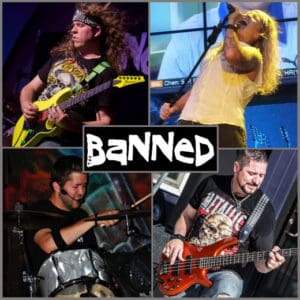 The Banned really rocks Hair Metal and is coming to us from the Witchita, Kansas area. They are a prime example of why the Paddlewheel has become the quintessential spot to check out the best talent the area provides. You'll be a part of a party that will echo throughout Branson!
In addition to the great service you are used to by the Paddlewheel's professional staff, there will be amazing food and drink specials for you to choose from. You'll also find a photo booth there for you to display those awesome costumes forever! It's going to be an amazing time.
And in the spirit of 80's lyrics…We can promise you that this will be a better time than being at the drive-in with the old man's Ford making love out of nothing at all. We know you will want to be here so bad you can't drive 55 to feel the heat of the moment. You'll want to bring your best friend's girl because she has Betty Davis eyes! There's nothing that a hundred men or more could ever do on the highway to the danger zone so don't stop believin.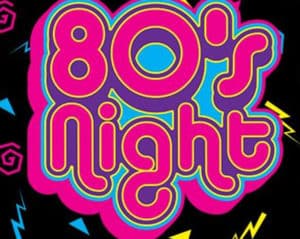 The Paddlewheel is right on the dock so don't pay the ferryman to be the Captain of her heart. Even if you are from the Wild Wild West, sweet dreams are made of these. A night on the dock is like steppin into the Twilight Zone because we've got the beat! The only reason to leave a tender moment alone would be because she blinded me with science but no one is to blame. So don't bring me down, Bruce we didn't start the fire. Well… maybe we did, but we know we didn't shock the monkey.
Alright, now that you can't fight this feelin any longer, grab Jack and Diane, and Veronica and Jessie's girl and Mickey and drive on down to the Paddlewheel for a great time!
We can't wait to see you!